The Prolific Parli Prix (P3)
The National Institute for Homeschool Debate (NIHD) & Biola University are pleased to announce a one-day Parliamentary Debate tournament in Southern California on Wednesday, March 6, 2019.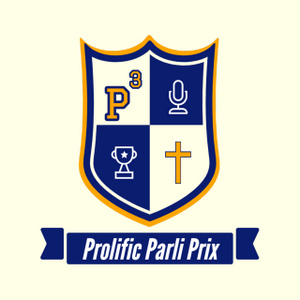 NIHD is working to make this a remarkable high-quality tournament with precisely worded resolutions that look to balance both sides on relevant cultural topics. This tournament will be a qualifier for NITOC.
Date: Wednesday, March 6th, 2019 (the day before the Concordia tournament)
Location:
Biola University
13800 Biola Ave
La Mirada, CA 90639
Registration Opens: Wednesday, February 6th at 7:00 a.m.
Registration Closes: Tuesday, February 19th at 11:59 p.m.
Cost: $45 per competitor
The Prolific Parli Prix (P3) tournament will be held at Biola University, which is only 25 miles away from Concordia. There will be six preliminary rounds and one or more outround(s) before the evening awards ceremony.
Topics:
Topic areas will be released in several waves. These are only general topic areas. The resolutions will be announced 20 minutes before the round starts.
The decision to release topic areas was made in an effort to make better debate rounds and so that students would be enabled to make stronger arguments (by researching pro/con arguments and plan ideas in advance) and have at least a general understanding of the subject matter for most if not all of the topics prior to the tournament. The topic areas and further explanation are posted here
The Prolific Parli Prix (P3) tournament is being co-sponsored by the Biola University Forensics Department and the National Institute for Homeschool Debate (NIHD). Inquiries many be directed to NIHDCamp@gmail.com or by phone at (209) 402-1273 or (909) 289-9856.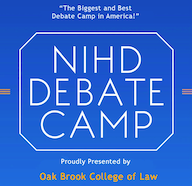 Tournament Staff
Tournament Director: Griffith Vertican, Esq.
Tab Director: Pascal Belloncle
Tournament Administrator: Matthew Shipley
NIHD Secretary: Kelsey Winther
Resolutions will be written by former national champions and top alumni with special emphasis on culturally relevant and balanced topics (which may include topics from other tournaments).
Meals
Pre-paid meals are available for purchase during registration. The cost per meal is $6.00. Click on the "Meals" link on the left to see the menu. Please note that crockpots and other cooking devices are not allowed on campus (per university regulations).